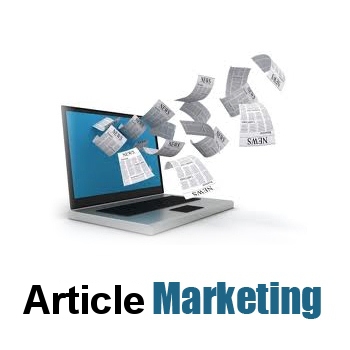 Article marketing promotes individuals, their company or their business by creating articles and making the content freely available across the internet. Basically, it is the provision of free information etc. to those who have similar interests or work in your field.
Article marketing includes the writing of articles concerning your business and arranging for them to be published on syndicated online article sites. These articles then tend to spread across the Internet since re-publication is permitted, provided that all of the links in the article are retained. This invariably results in a boost of traffic to your website because the distribution of such articles promotes your presence to a much wider audience.
Publishing articles can help to set you up as an expert or an authority on your topic. Writing a number of articles in a niche area can help to establish you as a specialist in your field. Many readers can be expected to respond by wanting to learn more about you and your business.
Article marketing is a technique used to advertise products and services via online directories. Most of these directories receive a high level of traffic and are considered important by search engines. This often results in the submitted articles receiving a high volume of free traffic. This helps to build page rank for the subject website and the directories generate traffic to that website from their readers.