Search Engine Optimisation (SEO) can be an important and beneficial investment for your business. But, as more and more entities offer an SEO service it can be difficult to select an ethical SEO provider that will actually deliver positive results. Different providers have different ideas and methods and as a result, some website owners are left with more questions than answers. Here are a few points that may be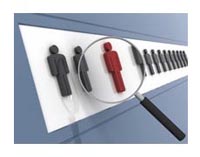 of help to you.
Unrealistic promises – Do not believe an SEO business that guarantees you a number 1 ranking on Google (or indeed any other search engine). This is highly unethical and frankly dishonest. No person or business can guarantee a number 1 ranking on Google or any of the other major search engines.
Specialization – As each day passes, SEO becomes more and more a specialized process. Things are constantly changing and evolving and unless you specialize in SEO yourself, or have a dedicated team that does, you will be left behind.
Openness – A reputable SEO provider will answer all your questions openly, in plain English and will tell you how it works and what it will do to move you up the rankings. Ethical SEO providers do not make wild promises about guaranteeing high volumes of traffic or of achieving a number 1 ranking.
Look at your chosen provider's website – Browse the site, read the content, look for testimoni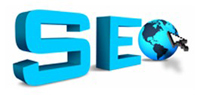 als, ascertain prices for the services. Not all providers include prices in their website but this is not a negative factor. SEO is a complex process and many providers (including ourselves) prefer to meet with a client, view his website and establish how well it is already optimised (or not) before committing to prices.
Develop a personal relationship – It takes time to methodically optimize an entire website. If your SEO provider is a reputable business, you will be given periodic progress reports to keep you updated. Get to know the person or people working on your project and ask questions if there is something that you do not understand. A reputable SEO business will be happy to answer any questions and ensure that you are aware of what is happening.